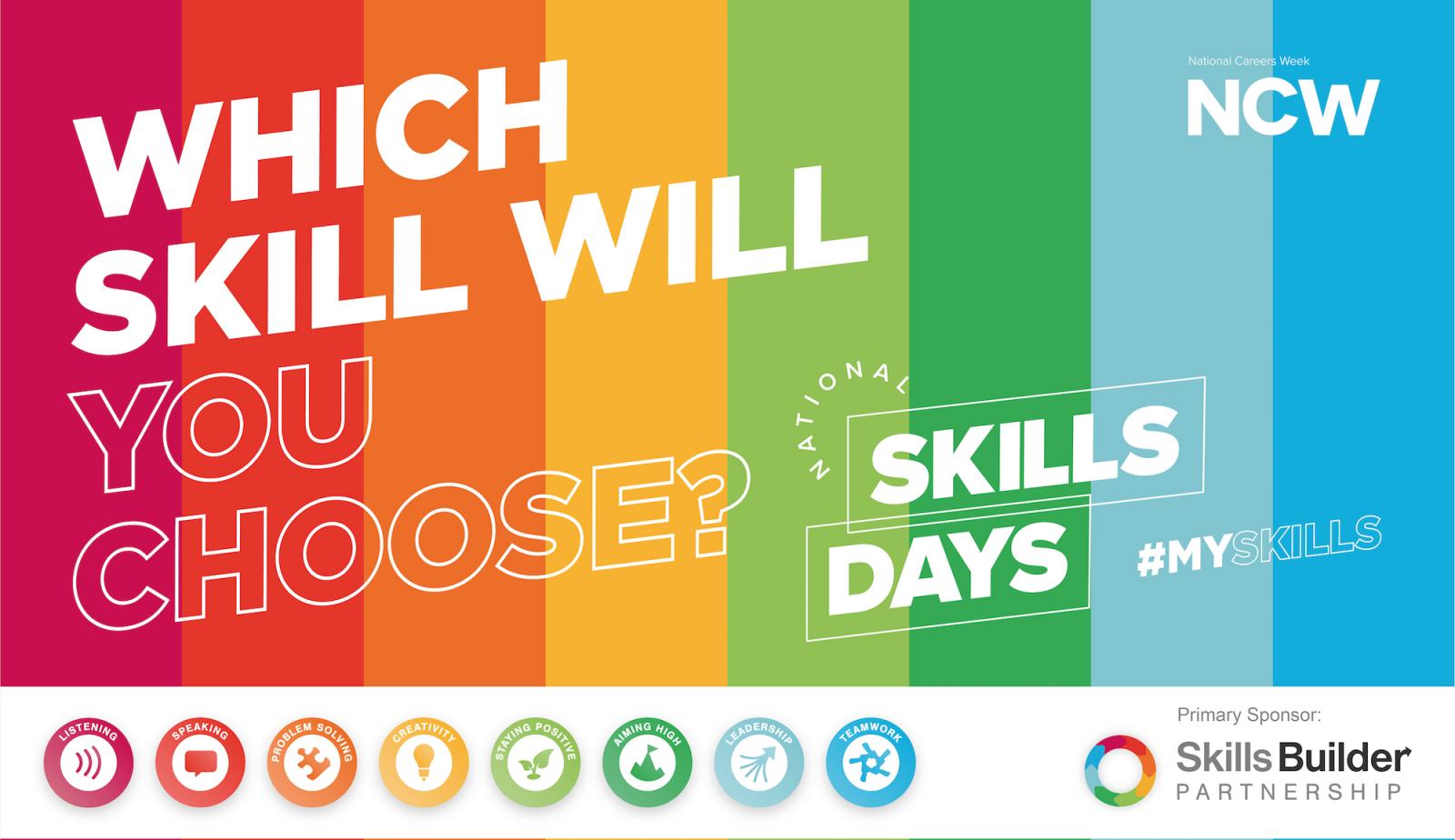 Back in May, many students and staff featured in the first ever National Skills Day. Wednesday 7th October is the next National Skills Day, this time sponsored by Skills Builder, who we are working with to roll out a programme of essential employability skills within all curriculum areas and personal development. For a second time, we would like to encourage all of the school community (parents / teachers / students) to show a skill that that you may have. Last time, we had students learning new instruments, speaking different languages, demonstrating different sporting activities, showing their cooking skills and much more. To take part is easy.
1. Choose a skill
2. Show your skill with a 20 second video or take a photo
3. Post your video or photo with the #My Skills tag to @NCWSkillsDays and @SouthmoorAc on Twitter or Instagram.
If you are unable to post directly to Twitter or Instagram, email your video or photo to info@southmoormat.co.uk and we will include them in next week's blog.
Social Share