Essential Skills

Essential skills are a key component of employability
We believe in the importance of developing a set of essential, transferable skills for individuals to thrive in education, employment and entrepreneurship.
These are the essential skills which 'almost everyone needs to do almost any job. They are the skills that make specific knowledge and technical skills fully productive'. (UKCES, 2009)
There have been efforts in the education system and around employment to build these skills more effectively. However, these efforts are widely perceived to have fallen short. After a decade of regularly reviewing employers' views of those they recruit, the CBI's 2018 Education & Skills Survey still found that employers had real concerns about their employability.
At the same time, the importance of these skills is growing. Nesta's Future Skills work in 2017 highlighted that the skills that would support a long and prosperous life in the future were those that could not be automated.
Skills Builder Universal Framework

Our school is part of an exciting programme called Skills Builder.
The Skills Builder Framework is now being used in more than 700 organisations who are part of the Skills Builder Partnership: including 520 schools and colleges, 130 employers, and 50 other skills-building organisations. It has been adopted by leading national programmes including the government-backed Careers & Enterprise Company, the National Citizen Service, and endorsed by the CBI. This year, more than 250,000 children and young people will build their essential skills using the Skills Builder approach.
There are 8 essential skills that our students will be taught, develop and use throughout the curriculum. They will practise these skills throughout all their learning at school. We think about these 8 essential skills with just the same rigour as those associated with literacy and maths.
The Skills Builder Framework takes each of these essential skills and breaks them down into sequential steps from expectations of children to a high level of mastery.
Click here to see the Skills Builder Universal Framework and the individual steps for each essential skill.
It is expected that students are working at Steps 9 to 12 by the time they complete Year 11 and then up to Step 15 by the end of Year 13.
We are delighted to announce that, following our participation in the Skills Builder Accelerator and Accelerator+ programmes over the last two years, we have been awarded with the prestigious Skills Builder GOLD Award.
Skills Builder Principals
Skills Builder Principals
There are six key principles for effective skills teaching. These have much in common with the effective teaching of literacy and numeracy.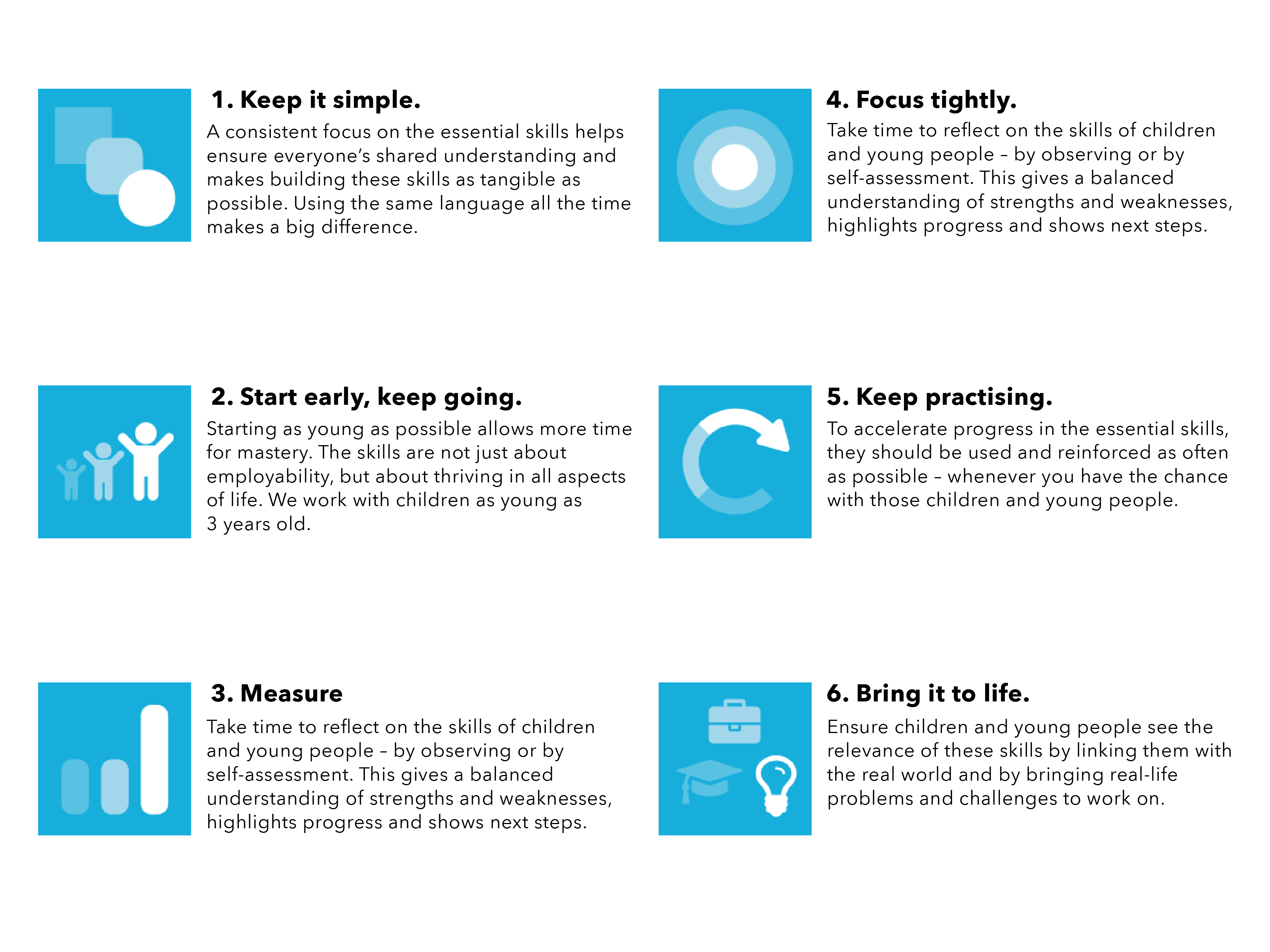 Skills Builder Homezone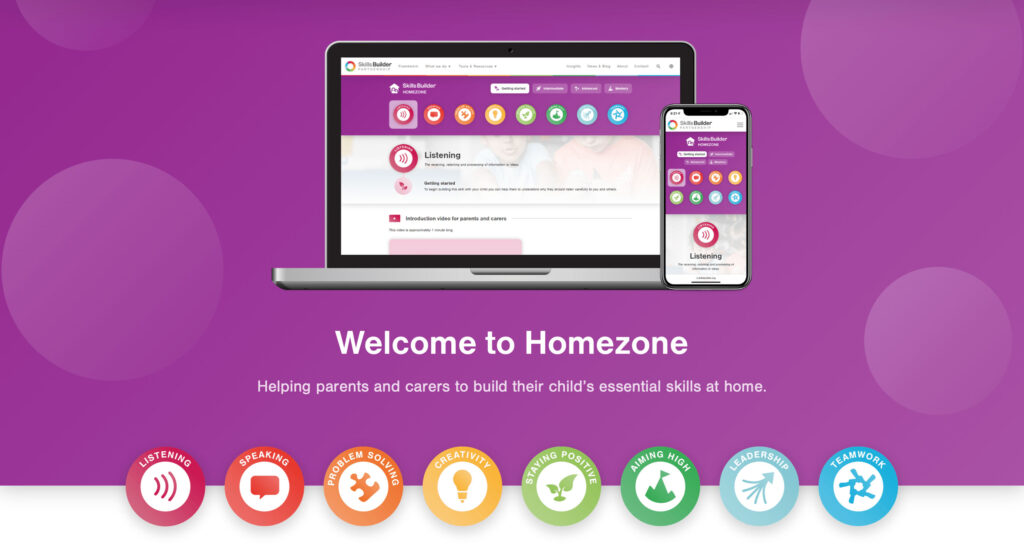 The Skills Builder Homezone is a tool to help parents and carers build their children's essential skills at home. The Homezone provides lots of Skills Challenges that can be completed at home in order to practise the skills.
Visit the Homezone and start by clicking on your child's experience level near the end of the page.

Information for Parents/Carers
Information for Parents/Carers
As a parent or carer, you might be thinking about how best to support your children to build their essential skills. The good news is that there is lots that you can do that will have a big impact, including:
Talking about how you use these skill steps in your own life
Trying to show how to use the skill steps, and explaining why you are doing what you are doing
Praising your children when they show they are using the skills well, and help them to see that as a worthwhile achievement
Parents/Carers can have a look at the Universal Framework and click on each skill and explore each step in more detail.
Information for Students
As an individual, you might be thinking about how best to support your own essential skills. The good news is that there is lots that you can do that will have a big impact, including:
Looking at the Universal Framework to spot skill steps that you think you need to work on. It is normally best to start from the lowest step that you don't feel confident on, and go from there.
Keeping a record of the skill steps that you want to work on, and writing down when you practice them, and when you feel you are making progress.
Talk to someone you trust about what you are trying to do – whether a teacher, family member, manager or a peer. They can help give you feedback on how you are doing, and celebrate your progress with you.
You can have a look at the Universal Framework and click on each skill and explore each step in more detail.
Information for Employers
Information for Employers
Within organisations, the Framework can be used to support:
Employability outreach – using the consistent language that is already used in a lot of educational settings to join up initiatives like employability workshops, work experience or other volunteering
Recruitment – by helping to structure the design of job roles, thinking about which essential skills are required at what steps and developing interview questions
Training – using the Framework as a set of learning objectives to help structure training in essential skills alongside technical skills
Personal Development – allowing individuals to reflect on their own essential skills, and to work individually or with a mentor or manager to build them
The Universal Framework is available for all organisations and there is a Toolkit for Employers available here to support organisations in developing these skills:.
Skills Builder Hub
The Skills Builder Hub gives everyone access to a huge array of resources for building essential skills – plus an easy way to track progress. Teachers will be using this hub in school. Parents and students can sign up to the hub for free to access any of the non-premium resources:.