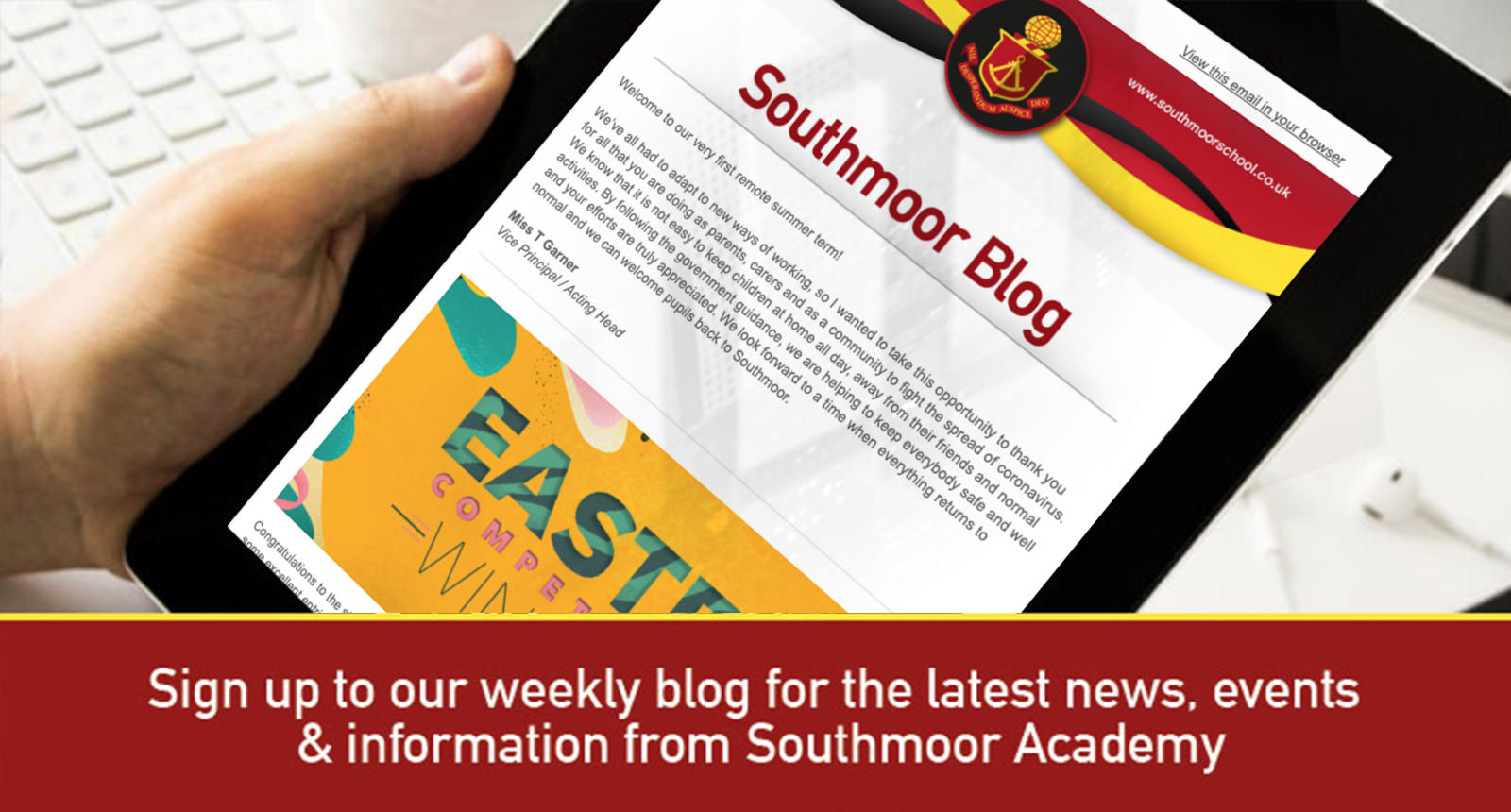 Every Friday during term time we send out a newsletter to our pupils and parents about all the latest from Southmoor Academy. This weekly blog is a fantastic way to keep up-to-date with the school and to get a small taste of the exciting news and events that happen at our academy everyday. Interested? Then why not sign up to our mailing list below.
Subscribe to our Weekly Blog
Southmoor Academy will use the information you provide on this form to be in touch with you and to provide updates & correspondence in our weekly Principal's Blog email. Please tick the box below to give us your permission to contact you.
You can change your mind at any time by clicking the unsubscribe link in the footer of any email you receive from us, or by contacting us at info@southmoorschool.co.uk. We will treat your information with respect. For more information about our privacy practices please visit the policy section of our school website. By clicking below, you agree that we may process your information in accordance with these terms.
Don't miss out on our previous issues! Find out what we've been up to in our blog archive below.