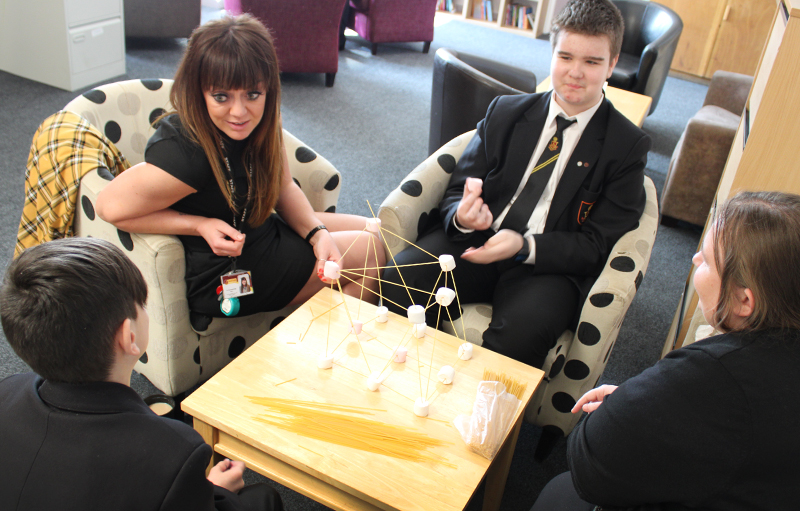 Miss O. McCourt
Director of Learning Support (SENCO)
Mrs A. Riddle
Deputy SENDCo
Ms N. Murley
Child Welfare and Support Manager
Mrs E. Callaghan
Pupil Communications Co-ordinator
Mr J. Young
Attendance Lead
Mrs K. Gaff
Attendance and Medication Assistant
Mrs J. Gooch
Exams Officer/Progression Manager
Mr S. Ali
Learning Support Assistant
Mrs A. Thurlbeck
Learning Support Maths
Mrs C. Galloway
Learning Support Assistant
Ms V. Kapeni
Learning Support Assistant
Miss S. Moody
Inclusion Coordinator
Mrs N. Snaith
Learning Support Assistant
PASTORAL SUPPORT TEAM

Nicola Harris
Acting Deputy Headteacher (Pastoral)
Luke Somerville (Support staff)
Associate Senior Leader (Behaviour for Learning)
Ron Burkhard (Support staff)
Student Support Manager
Nick Carter (Support staff)
Pastoral Leader – Sixth Form
Claudia Zakaidze (Support staff)
Pastoral Leader – Sixth Form
Michael Charlton (Support staff)
Pastoral Leader
Gail Ferguson (Support staff)
Behaviour Support
Dean Hassan (Support STAFF)
Pastoral Supporter
Nicola Fletcher (Support staff)
Pastoral Leader
Deborah Hudson (Support staff)
Pastoral Leader
Holly Morrison (Support staff)
Pastoral Leader
Bernie Roddam (Support staff)
Pastoral Leader
Eddie Smith (Support staff)
Pastoral Leader (Pupil Premium & SEND)
Katy Tinman (Support staff)
Pastoral Leader
Miss R. Crockatt
Teacher
Miss A. Turnbull
Support Assistant – The Bridge
Inclusion
We pride ourselves on being an educationally and socially inclusive school, 'one in which the teaching and learning, achievements, attitudes and well being of every young person matter' and 'inclusive in policies, outlook and practices' (Ofsted).
Principles of our inclusive practice:
We develop our culture, policies and practices to include all pupils.
We believe that with the right training, strategies and support that most children with additional needs can be successfully included in our school.
Our planning incorporates the view of parents and pupils.
The interests of pupils must be safe guarded.
We actively seek to remove barriers to learning and participation.
All pupils have access to an appropriate education that affords them the opportunity to achieve their personal potential.
We have high expectations and suitable targets for all the children.
We respond to pupils' diverse learning needs.
We seek to ascertain the views of pupils about their needs and how they might like their needs to be met.
We take into consideration the wishes of parents and work in partnership with them.
We work in collaboration with outside agencies.
Principals
The Pupil Support Curriculum Area believe:
That all teachers are teachers of pupils with additional needs.
That as a school we must work collaboratively to meet those needs.
That all pupils have an equal status and must not be discriminated against on any grounds.
That the Pupil Support Department seeks to work with other departments to ensure that all pupils receive a broad, balanced, relevant curriculum, including a differentiated one when appropriate.
That a partnership between the school, parents, and the wider community is essential to ensure the success of all pupils.
That we work hard to provide an inclusive environment for pupils, parents and staff
Mentors
Mentors provide pupils with extra support.  Mentors can be good listeners, offer guidance and support to help pupils address their problems, concerns or issues.