Combined Cadet Force at Southmoor Academy
The Combined Cadet Force, or CCF, is a voluntary organisation open to all students in year 8 and above (students must be aged 12+).
Students in the CCF are known as cadets and, whilst they undertake military training, the emphasis is on teamwork, leadership, development and enjoyment.
The main aim of the CCF is to offer cadets a truly enjoyable and fulfilling experience. The activities are a mix of military, adventurous training and some academic studies.
Activities include: foot drill, first aid, map reading, self-reliance, fieldcraft and adventure training. The Duke of Edinburgh award is also available to those cadets wishing to participate.
Southmoor Academy CCF currently has a Royal Air Force Section and close ties to local Air Training Corps units. As part of the wider Royal Air Force Air Cadets, our cadets also have the added benefit of being able to access Air Experience Flying (AEF) and Air Experience Gliding (AEG).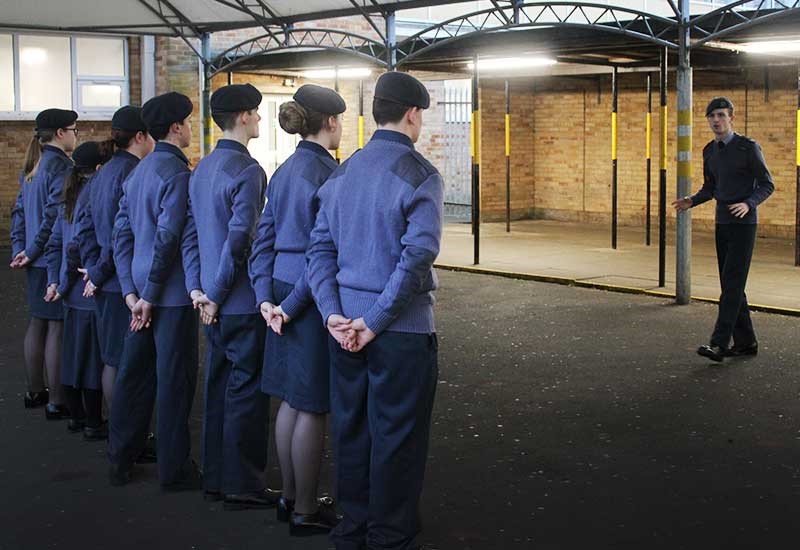 Parade Evenings
CCF sessions are called 'parade evenings' and take place on a Monday between 15:35 and 17:35. Cadets who join the Section should aim to make as many parade evenings as possible in order to get the best cadet experience.
Classroom based training such as leadership, first aid and aerospace studies are typical parade evening sessions – marked with a first and final parade. Activities such as sport, archery, flight simulator training and radio communications are also scheduled throughout the year.
The Section has its own headquarters (HQ) in the newly renovated Southmoor House and most cadet activity will take place here.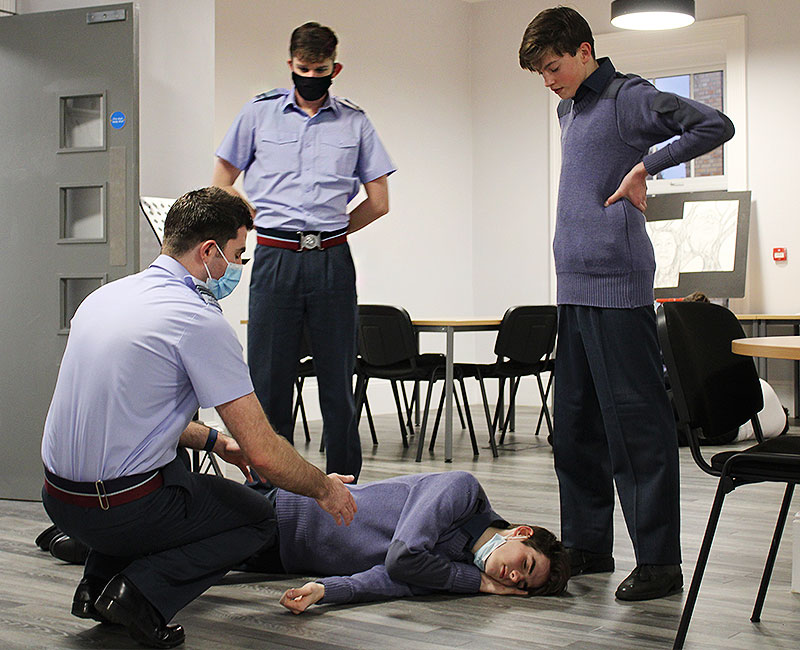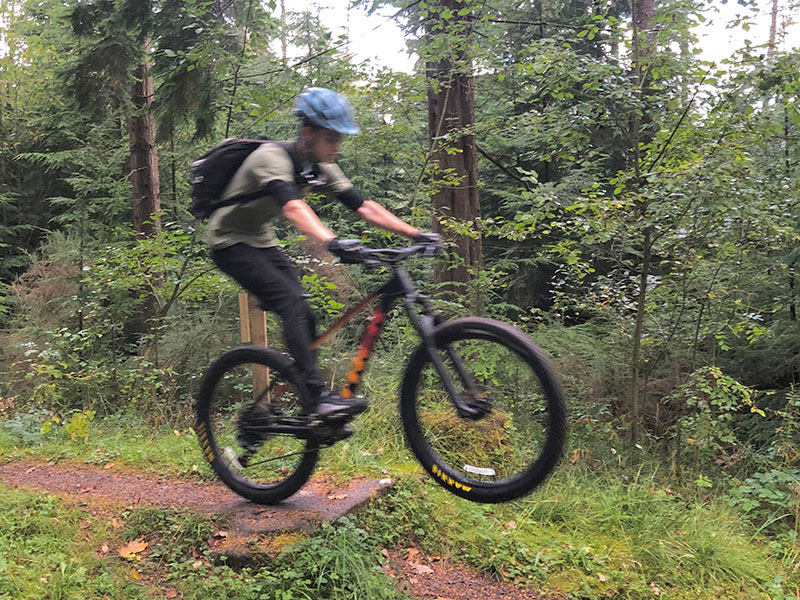 Weekends
There are many opportunities for cadets to enjoy adventurous activities such as trekking, mountain biking, paddlesport and expeditions. These activities will normally take place on a weekend and are an optional but excellent addition to the Southmoor Academy CCF offer.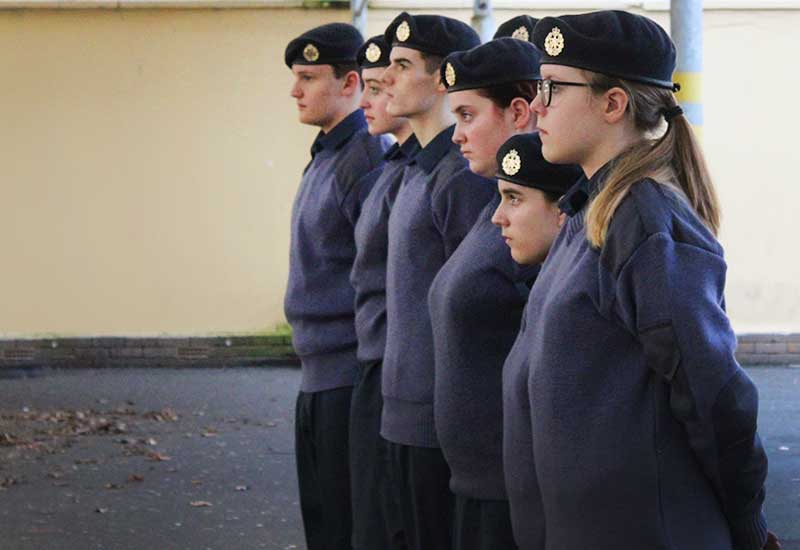 Uniform
Cadets are issued with a full RAF uniform free of charge (shoes should be purchased separately) when they have attended the Section continuously for a period of six weeks. On a Monday, cadets are permitted to wear their RAF uniform to school instead of their school uniform – in readiness for the parade evening.
Joining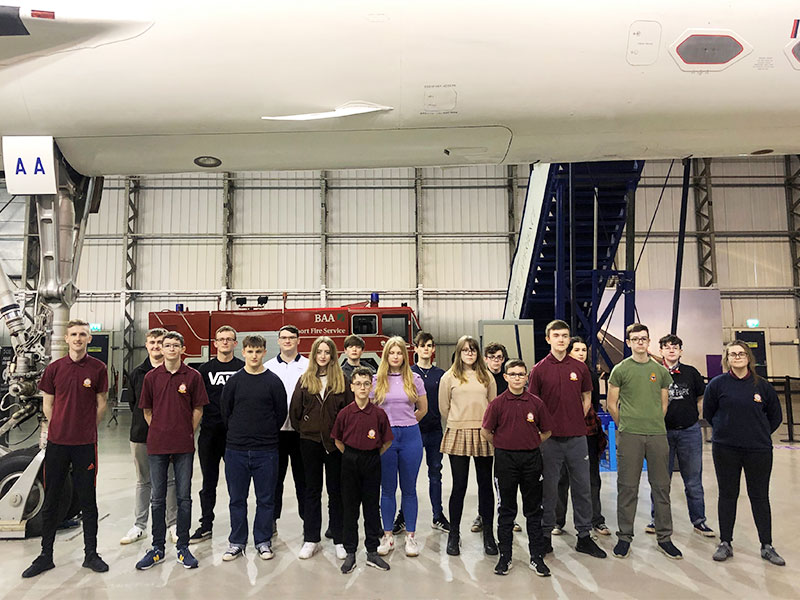 Several intake periods are held throughout the year and these will be advertised through form notices. Those interested in joining can also call into Southmoor House on a Monday evening to see exactly what is on offer – though there may be a small wait before they can join.
Contacting the Section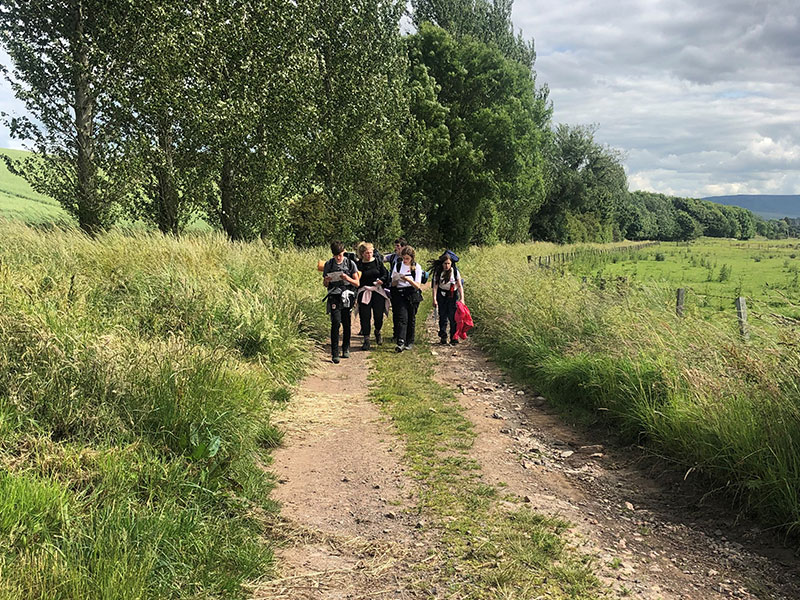 Whilst the CCF is firmly a part of the Southmoor Academy family, it also operates closely with the Ministry of Defence and the wider Royal Air Force Air Cadets.
Therefore, questions on joining, activities, uniform or any queries from existing cadets/parents should be sent directly to Section Operations by email: t0592a@rafac.mod.gov.uk. The school reception are unable to provide advice and guidance on cadet matters.
Frequently Asked Questions

FAQs
What is the required commitment from cadets?
Parade evenings will take place on a Monday between 15:35 and 17:35.
Ideally, cadets are expected to achieve around 80% attendance throughout the year.
What happens if a parade evening is missed?
There will be instances where a cadet cannot attend for a valid reason and in such cases an email to Section Operations will change the absence to 'authorised'.
It is important to understand that any absence means that sections of training will be missed. This may cause a delay in achievement of various awards/proficiencies.
How much does the CCF cost?
There are no costs associated with attending parade evenings on a Monday or to be a member of Southmoor Academy CCF.
Some activities may attract an additional cost and this will be advertised in advance.
Shoes are also not provided as part of the uniform, parade shoes are widely available online or at army/navy stores for approximately £25.
How will CCF affect any schoolwork?
As a Section we are careful to plan training so that it has a minimum impact on schoolwork.
We look closely at the school calendar so that exam weeks, school trips and such like can be avoided.
The CCF is intended to compliment students' studies and any academic work would always be prioritised.
Are cadets expected to join the military as a career?
The CCF is not a recruiting tool for the armed forces.
Primarily it aims to provide cadets with the opportunity to develop leadership skills and qualities such as responsibility and perseverance.
There is absolutely no commitment to join any of the armed forces.
If you still have questions, please feel free to contact our SSI – Flight Lieutenant James Yeo on t0592a@rafac.mod.gov.uk who will be most happy to help.