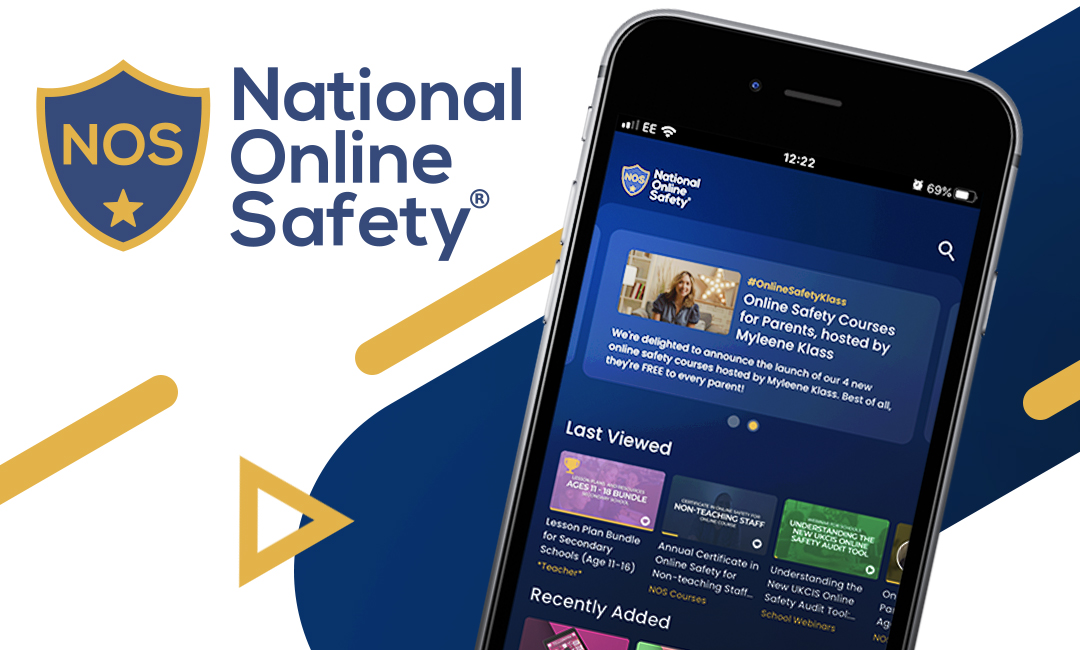 Children are spending more time than ever online. We need to do everything we can to keep them safe in the digital world but with new apps, games and platforms emerging every day, how can you stay in the know?
Say hello to the new National Online Safety mobile application. With all online safety knowledge available at your fingertips, the NOS app empowers parents and teachers to understand and address online safeguarding risks – any time, anywhere.
As the world's most comprehensive online safety app, it's packed with insightful courses, explainer videos, webinars and guides on topics that will help you protect your children when they are online.
You can get the App for free at the app store.
LOOK AT ME – TEENS, SEXTING AND RISKS REPORT
Internet Matters have published a new report that looks at young people's thoughts and experiences of sharing self-generated explicit images, videos or live streams and also the risks associated with doing so. This briefing paper, part of a series from The Cybersurvey, details who shares nudes and why.
For some teens, technology enables and facilitates relationships without harm, but others suffer intensely. This complexity is a challenge when teaching online safety.
It should be taught alongside healthy relationships and issues of consent. Emotional health needs drive some teens to over-share, posting images of all types as they seek to be liked, admired or to escape from loneliness. Others tend to take risks online. Sadly, for both, oversharing and signs of neediness are quickly exploited by others.
Key messages from the study include:
• Sexting is not widespread among all teens but is worryingly prevalent among those who are already vulnerable offline in other ways.
• Among those who shared nudes, 18% were pressured or blackmailed into it.
• Some young people who share nudes because they want to within a relationship, do it for fun, or because they thought they looked good.
• Less than 1/3 of those who share nudes follow the online safety advice they were taught, while 14% say they did not receive it.
You can also view our online safety page for students on our website.
Additionally parents can view this page for even more useful resources and advice on helping children stay safe online.
Social Share