This September there will be changes to Southmoor's school uniform. The school tie and the girls' skirts will be replaced. School ties will be free of charge in the first instance and the new skirts, which are of a very good quality, can be obtained from our local supplier: The Uniform Shop. We hope that the changes to the skirt in particular will ensure a consistent look across the academy and prevent future uncertainties about style and length.
The cost of the new skirt is subsidised down to £12. For this upcoming school year only, girls who are currently in Year 10 will not be required to wear the new skirt when they transition to Year 11 in September. Please note that girls may still wear formal trousers if they prefer but that they must conform to our uniform policy for every pupil in that they must not be either fitted or made from canvas/jeans. We also remind parents that shoes must also be black, formal shoes than can be polished. Black trainers or any other type of non formal shoe are not permitted outside of PE activities.
All other aspects of our school uniform will remain the same, this includes the current PE kit which is pictured below.
Below you will find images of our students modelling the updated uniform for your reference, there will also be a display available for your scrutiny in our School Reception. These changes will come into effect for the new school year in September.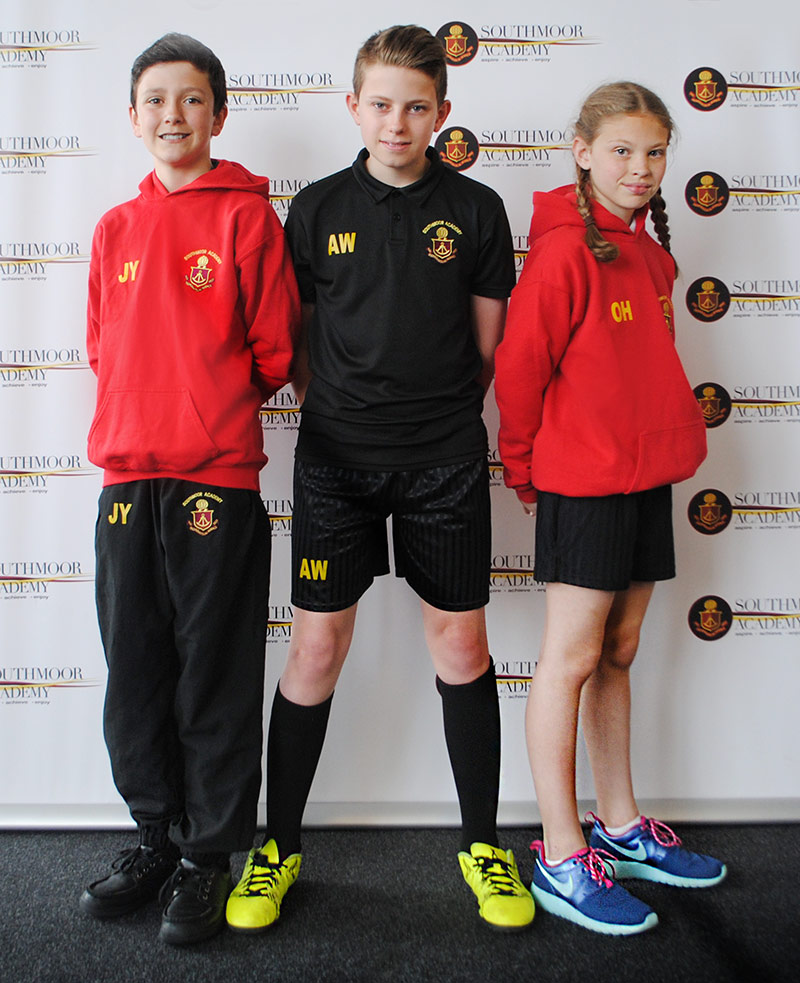 Social Share