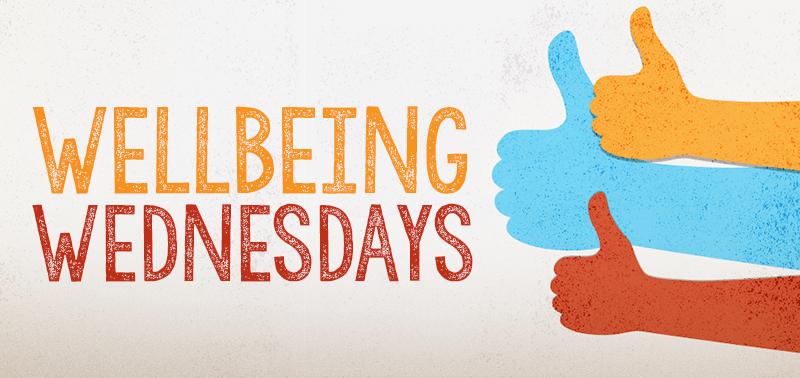 What are our aims for 'Wellbeing Wednesdays':
Build connections with people around you. Good relationships are important for your wellbeing.
Be active – boost your energy and mood by doing something active. Being active is not only good for your physical health and fitness it is also good for your mental wellbeing.
Mindfulness – be curious about the world and savour the moment. Some people call this mindfulness. Mindfulness can help you enjoy your life more.
Keep learning – learn something new, something fun to boost your confidence and have fun. Learning new skills can boost your mental wellbeing.
Act of kindness – do something nice for someone. Acts of kindness can help improve your wellbeing.
Next week's 'Wellbeing Wednesday' is to 'Be active'.
Below are a few ideas:
Join in with Mr Parker's 5K running challenge to build up your fitness. Not only is he challenging you to complete his 5K running challenge, he is also challenging your teachers. Keep an eye open for your teachers 5K running completion times and their photos in our blog.
'PE with the body coach Joe Wicks'. Joe Wicks' 30 minute PE sessions are aired at 9am and can be accessed by clicking here.
Playing garden or yard games as a family is a great way to get some fresh air and do some physical activity. For example, hula hoops, shooting hoops, skips and football keepy-ups. This website has a few more ideas for outdoor games to help you get active.
Create your own obstacle course and challenge yourself and family. One station can be 10 jumping jacks. Another can be 3 spins. Add masking tape lines and zig-zags on the floor to hop, jump and balance on. Balance a bean bag or book on your head. Hula hoop at another station. Run in place as fast as you can. March around a table. Do the crab walk. Endless possibilities.
Go for a family walk, bike ride or just jump around! Remember to social distance.
The 'GoNoodle' YouTube channel has hundreds of fun little videos to dance along to.
Whatever you decide to do on 'Wellbeing Wednesday' we would like to encourage you to continue to share it with us by sending a photo or a few sentences about what you did to info@southmoormat.co.uk

This week's submissions include Kian Dalzell who is doing a 'couch to 5k', William Robson who has decided to brush up on his makaton skills and also some BSL to help with his brother's communication, Ben Scott who is taking on a personal challenge to paint a 'Citadel miniature' model & Jamie Haugstad who did some baking by making jam tarts with his sister and helping make chicken curry for tea. Well done and thank you to all those who submitted their Wellness contributions.
Social Share