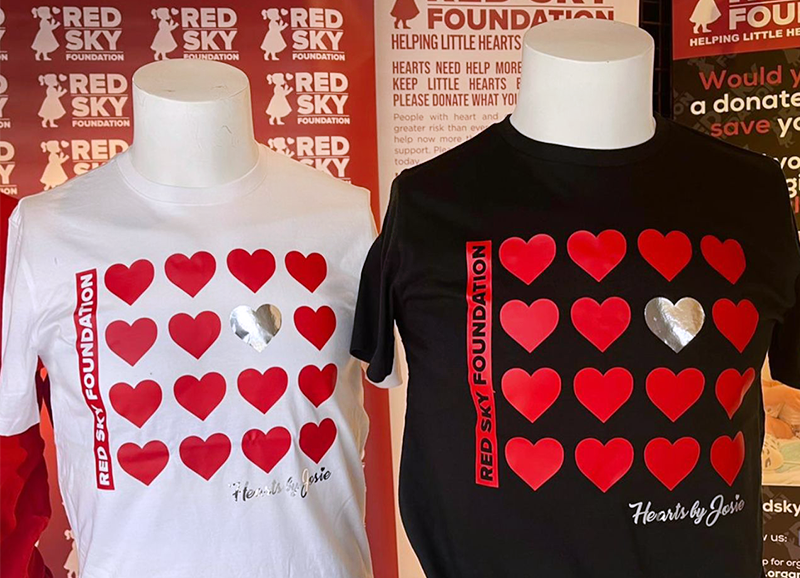 Our official charity partner is Red Sky Foundation. This is a local charity who has a mission of improving the lives of people needing cardiac care who are born with or develop heart conditions by providing lifelong support for them and their families. They also provide life-saving defibrillators for public spaces and support with training and education.
Josie Nesbitt in Year 11 designed an exclusive t-shirt as part of work experience week. This design (called 'Hearts by Josie') has now been turned into a t-shirt and is available to purchase in order to raise money for the charity. This t-shirt is available for £15 each in white or black and in a variety of child and adult sizes. We would like to offer the school community the opportunity to purchase the t-shirts.
The order must be made through ParentPay. Click on the item on ParentPay to make a purchase. Once you have paid, then you must click on the link provided in the description to complete an order form. If you are ordering more than one t-shirt, please complete an order form for each t-shirt ordered.
The final date for ordering is Friday 25th November. After this date, the order will be sent and then the t-shirts will be delivered to school for collection when they are completed.
Social Share