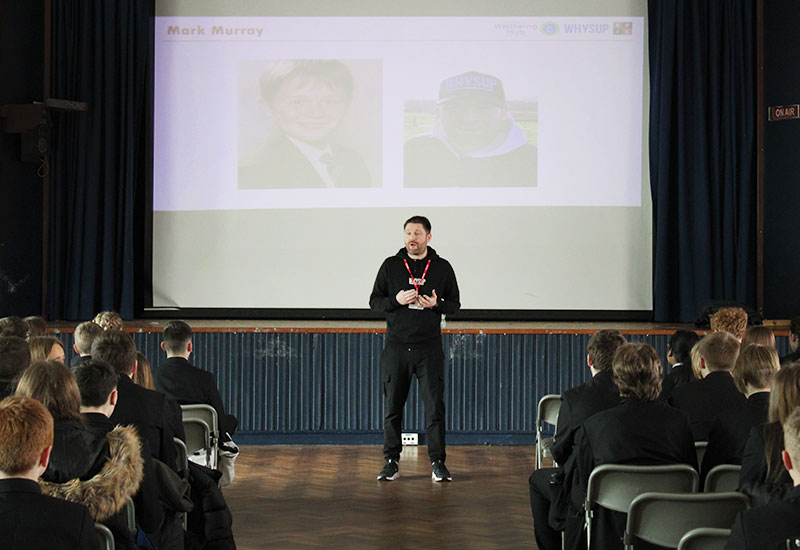 We were delighted to welcome Mark Murray into school from EPIC Risk Management, an organisation which works with a large number of sectors to help mitigate the risks and potentially devastating effects of problem gambling. Mark spoke to all of our Year 10 students and described his life story as a promising footballer in his youth, to developing a 13-year gambling addiction that cost him a potential career in professional sport and had a devastating overall effect on his life. Mark discussed with the students the different forms of addiction, including how gambling has become a problem for a younger generation due to the increased exposure to online access and social media. Mark looked at the different forms of gambling and how this will have an effect on your mental health.
A booklet has been provided with more information for students, which can be accessed here. 
EPIC have also offered the opportunity for parents to take part in a free online information webinar about this topic. It will take place on Monday 9 May at 7pm. To register and to see other digital resources, please click here. Input your details to register for an account and then browse the platform and select from the options provided. There is also an information booklet for parents, which can be downloaded here.  
Social Share