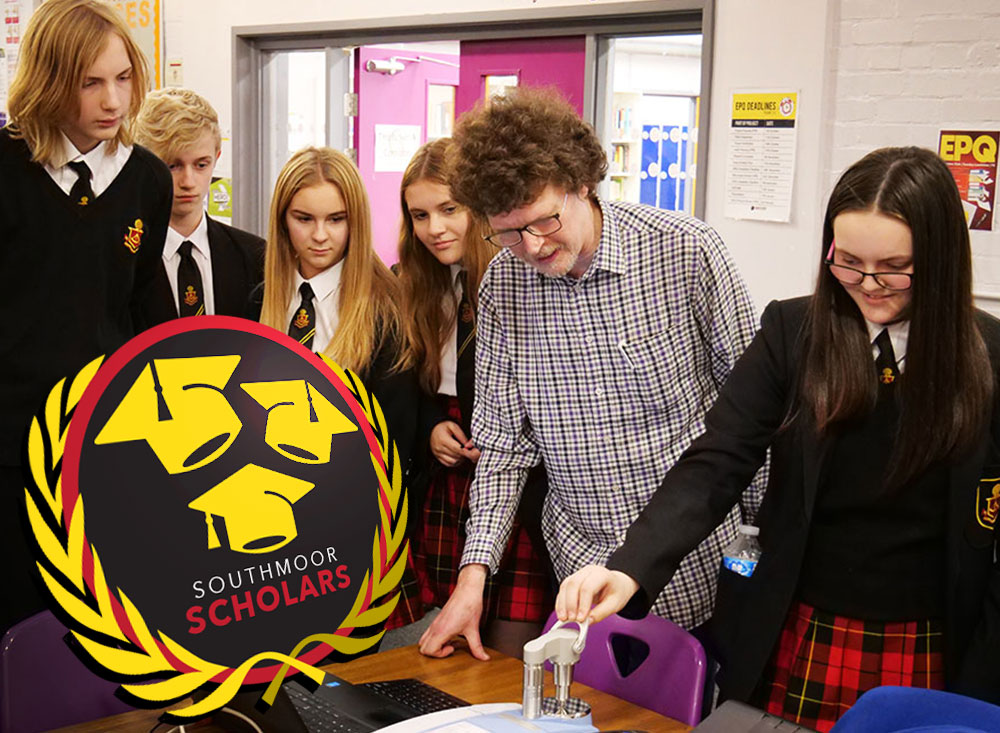 The 'Scholars Programme' is a 1-year academic programme for Year 10 students. The year is made up of three elements – a lecture phase, a study skills phase and a project phase. In the lecture phase, students attend a weekly guest lecture on a Wednesday after school from October to February half term. In the past, this has included skeleton science, comic book drawing, cosmology in an inflatable planetarium, a crime scene investigation and much more! It's a great opportunity to cover a range of interesting topics that go above and beyond the school curriculum. From February to Easter students attend a series of study skills sessions to provide them with the ability to work independently and at a high level.
Finally, the students design their own academic project – either an essay or an artefact. In the past, this has included music composition, an artistic drawing and an essay on the merits of space travel. Punctuated throughout the year are several university visits to institutions such as Newcastle, Sunderland, Durham and Cambridge, finished off with an end-of-year graduation event for students and families.
Space is limited. Year 10 students have until 2nd October to apply.
You can watch a video of our previous Southmoor Scholars students who are now in Sixth Form discussing their experiences of the programme by clicking the video below.
Social Share