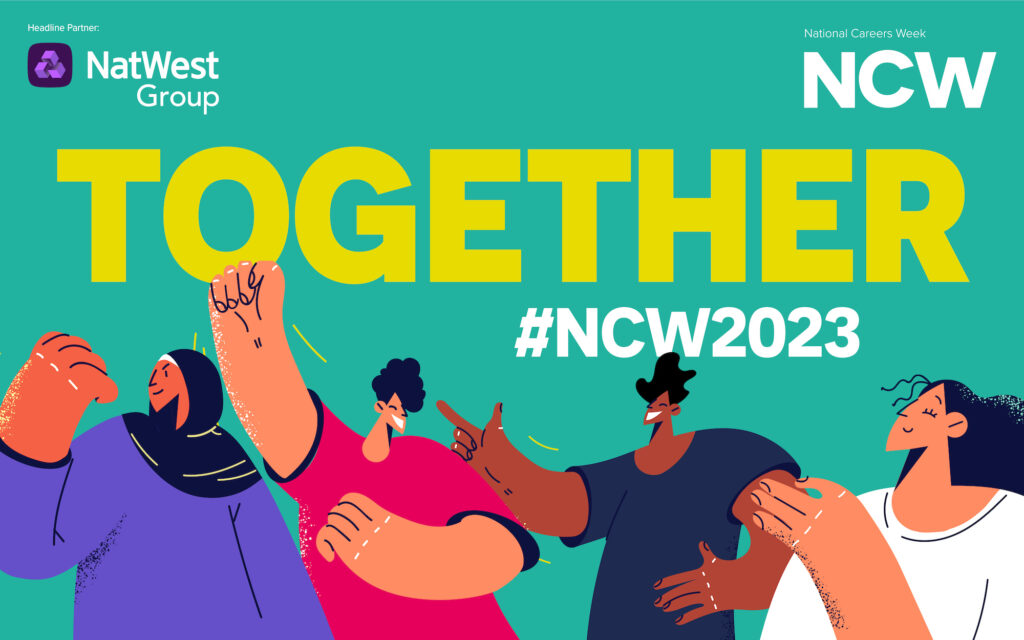 National Careers Week 2023 begins today. This is always something we get involved in as a school and Mr Wareham, our Careers Leader, is part of the national Management Team for National Careers Week. Here are the highlights of some of the events happening next week:
On Monday, we will be having a special live broadcast with a school in Uganda who are launching National Careers Week. We will be able to see and speak to the school in Uganda and find out more about how they are celebrating National Careers Week.
Monday to Friday, every day at 1pm, we will be hosting special Careers Cafes. We are still confirming the attending organisations, but so far include: Gentoo, Esh Group, Learning Curve, Foundation of Light and many more. 1pm in Southmoor House for students in Years 9 to 13.
Staff will be wearing special 'Ask me about…' badges and there will be Careers Week pledges on the doors of classrooms.
Special National Careers Week assemblies each morning
Opportunities for students to visit the Virtual Careers Fair during Personal Development lessons.
For more information on Careers Week, please see this letter and information poster.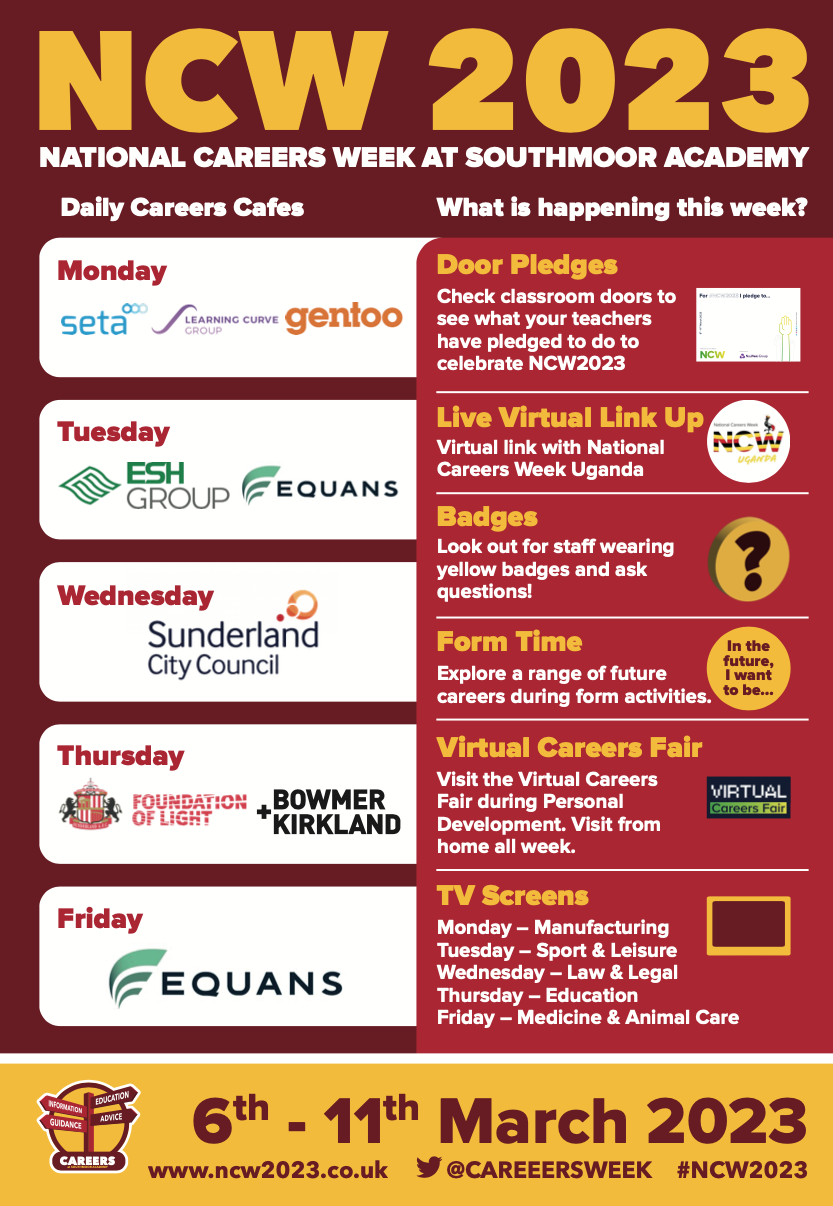 Social Share