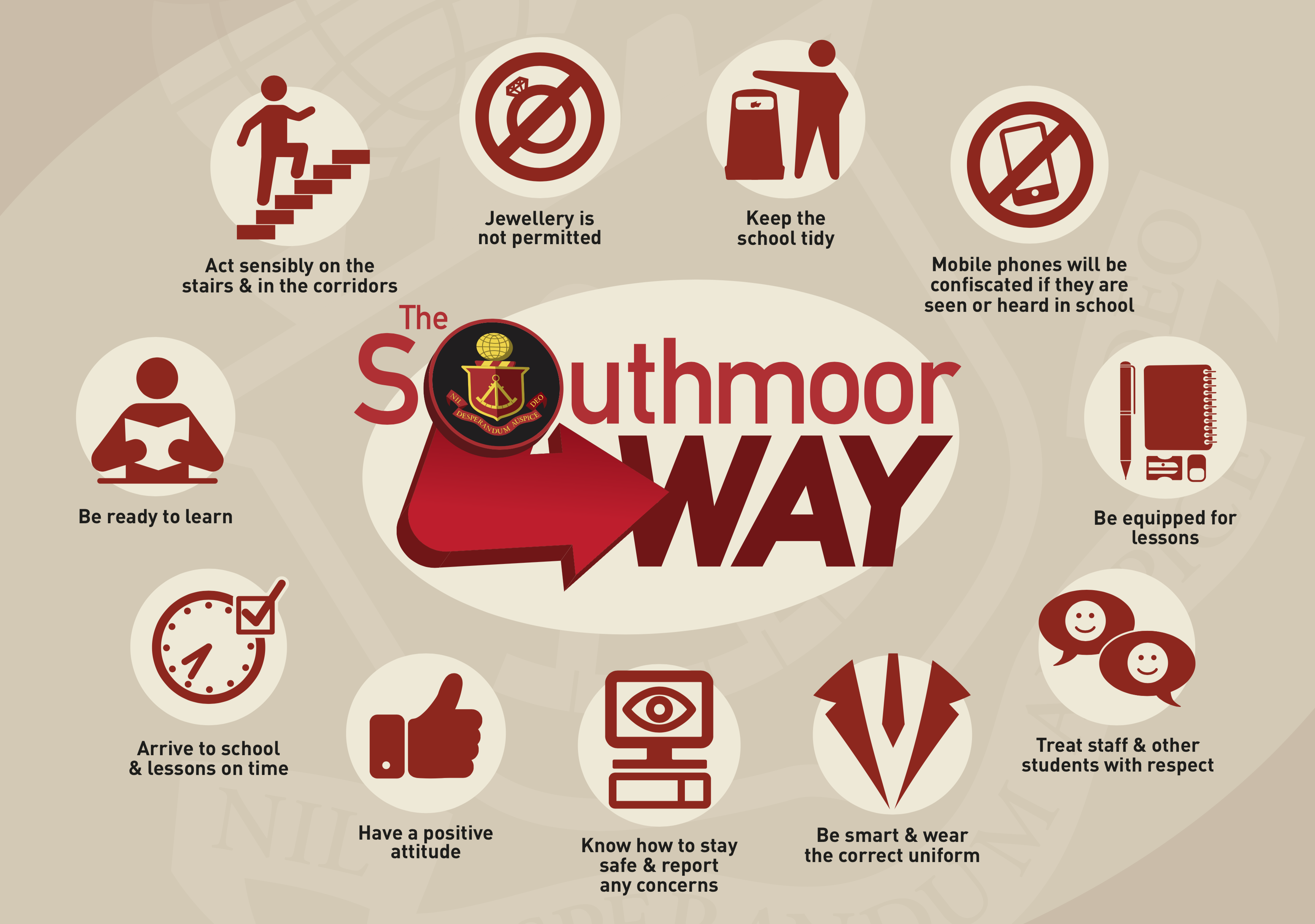 The Southmoor Way is the broad standard of conduct we expect from every single one of our students from Years 7 -13. It is important that student are familiar with these and keep them in mind at all times t maintain the best practice as an exceptional student at Southmoor.
Below you will also find the broad school rules on which behaviour at Southmoor Academy is based. It is expected that all pupils are aware of these rules and understand that they are to be upheld at all times.
In the Class Room
Attendance and punctuality are essential, arrive on time.
Be equipped for all lessons.
Listen to, and follow, instructions without question.
Treat others, their work and equipment, with respect.
Allow others to work without interference .
Try to achieve your best.
Use all equipment (including computers) as directed by staff.
Around School
Walk on the left on the stairs and in the corridors.
Wait quietly outside classrooms.
Act in a sensible and mature manner.
Always put litter in the bins provided.
Respect other people and their property.
Wear correct school uniform with pride.
Chewing gum is not allowed on the school premises.