At Southmoor Academy we provide a vast range of career-based activities for our students. We are proud to work with a large number of local and national businesses and we are constantly looking to develop new links to utilise within our careers programme. We are part of the North East Careers Hub and work closely with the North East Local Enterprise Partnership who facilitate the excellent work that goes on in developing careers education here in the North East. As a school we understand our role in preparing young people for the workforce as well as our role in supporting the North East Strategic Economic plan. There are often opportunities within a range of events for employer engagement. These activities include:
Careers Talks and Presentations, including assemblies
Work Experience placements (both in-person and virtually)
Mock interviews
Careers Fairs and Careers Explorer events
Workplace visits and workshops
To read our full Careers Strategy, please click here.
To read our full Careers Policy, please click here.
To read our Provider Access Policy, please click here.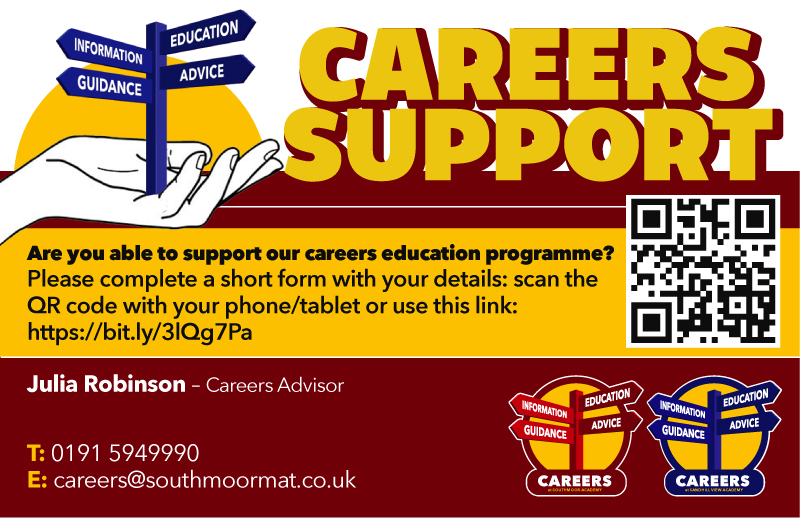 Careers Team Contact Information
If you think you would like to get involved, where available, please contact:
Mr S Wareham, Assistant Headteacher (Careers Leader)
Mrs J Robinson, Careers Advisor (Trust)
Telephone: 0191 594 9991
Email: careers@southmoormat.co.uk