We have a whole school approach to CEIAG at Southmoor Academy, with every member of staff helping to delivery quality and impartial CEIAG, allowing students to access the necessary information to help them make informed decision about their future.
You can contact any member of the careers team by calling the Academy or emailing us at: careers@southmoormat.co.uk
For more information please see our CEIAG Roles & Responsibilities 2023 – 2024 document.

Mr S. Wareham
Assistant Headteacher: Student Progression
Responsible for the strategic leadership of CEIAG across the Academy and development of external links with employers, apprenticeship providers, colleges and universities. Responsible for developing the Careers Strategy within the academy, the ongoing monitoring and evaluating of this strategy, and the provision of high quality CPD for staff. Responsible for the delivery and monitoring of careers education in Personal Development time and the development of programme of high quality Careers Education to develop students'  resilience, self-esteem and aspiration.

Mrs J. Robinson
Trust Director of Progression (Careers Advisor)
Responsible for careers guidance interview, establishing external links with employers, apprenticeship providers, colleges and universities, the management of our Work Experience programme for Year 10 and Year 12 students and liaising with parents and staff to give Careers Advice
Mrs J. Gooch
Exams Officer & Progression Manager
Responsible for providing administrative support as part of the Careers & Progression team, including liaising with employers, supporting internal and external careers events, conducting health and safety checks for work experience placements, updating the careers database and liaising with students and parents.

Miss A. Penman
Sixth Form Administration
Responsible for providing administrative support within the Sixth Form relating to Careers and Progression.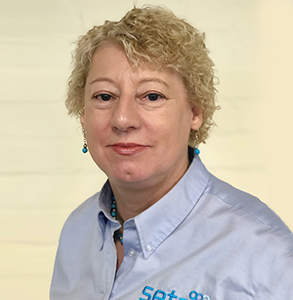 Karen Routledge
Enterprise Advisor (Business Development Manager at Seta) & Academy Council Link Representative
As the school's Enterprise Advisor, Karen works with the Careers Team to develop our careers strategy using her links with local businesses to help put opportunities with local employers at the heart of a young person's education. Karen has been involved in STEM teaching and support for over 30 years starting with leading Sunderland Council's Study Support Team, progressing into her own education consultancy which she ran for 12 years before then leading to the Business Development function for Apprenticeships at both Rolls-Royce Training Centre and now at Seta.

Miss C. Porter
Raising Aspirations & OxNet Coordinator
Raising the aspirations of pupils to increase social mobility through promotion of further/higher education by mentoring/supporting and offering a range of internal and external experiences to broaden knowledge and horizons. Responsible for developing our NECOP provision
Mrs L. Mellefont
Assistant Headteacher: Admissions & Engagement
Promote good work skills across the Academy, especially attendance, punctuality and 'behaviours for the workplace'. Also to promote post-16 pathways and personal development teachers and support the CEIAG programme as part of the whole school personal development strategy.
Mrs J. Cassells
STEM Coordinator
Promote STEM activities/events and opportunities and STEM careers.
Miss A. Glasper
Personal Development Curriculum Coordinator
Leadership and organisation of Careers Education as part of the Personal Development curriculum.
Miss J. Rowe
Pastoral Progression Leader
Leadership and organisation of Careers Education as part of the Pastoral Curriculum Programme delivered by Form Tutors.
Miss O. McCourt
Assistant Headteacher: SENDCO
Work closely with the LA and other professionals to support planned transition for SEND students from school into appropriate post-16 and post-18 opportunities.
• All Teaching Staff, Form Tutors and Personal Development Teachers
Encourage students to think positively about their career prospects. Link subject areas to different work opportunities, jobs and careers (during curriculum and personal development time). Help develop students employability skills within lessons. Promote progression routes within the subject areas. Help prepare students for the world of work. Develop external links whenever possible
• Year Leaders & Pastoral Team
Monitoring Careers Education in Personal Development time, support of work experience and other work-related learning programmes and liaising with Careers staff with regards to specific needs of individual students (and liaising with parents)