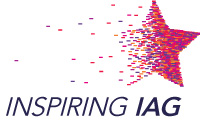 Inspiring IAG Quality Award Code of Practice
Ensure young people get the support they need to make well informed, realistic decisions about their future through careers education, information, advice and guidance.
Have appropriate, up to date, accurate and impartial information and resources that all young people can access regardless of race, gender, religion, ability, disability, social background or sexual orientation.
Ensure the organisational policies relating to careers education, information, advice and guidance (CEIAG) are up to date and regularly reviewed and reflect this code of practice.
Empower young people by informing them of how they can access CEIAG to help them plan their future and make well informed, realistic decisions.
Provide young people from year 8 onwards access to impartial professionally qualified careers guidance and ensure formal regular assessment arrangements are carried out of the guidance practitioner, by appropriately qualified senior staff to determine ongoing competency.
Offer all young people access to impartial and independent careers guidance, at a time and place that suits their needs.
Ensure that all staff working with young people are offered and access ongoing training about qualifications/progression pathways and other relevant subjects and that there is a formal system in place to ensure the competency of all staff in delivering CEIAG.
Work in partnership, where appropriate, with opportunity providers including employers, FE and training providers, and youth support services.
Working with parents/carers to offer them information, advice and guidance to help them, help their son/daughter.
Involve young people in the design, delivery and evaluation of CEIAG programmes.
Promote equality of opportunity, celebrating diversity, challenging stereotypes and raising aspirations
Southmoor Academy achieved the Inspiring IAG Quality in Careers Standard "fully meeting the standard" incorporating the Gatsby Benchmarks in July 2020. We have also maintained the award for a further 3 years following re-accreditation in July 2023.

The Quality in Careers Standard is the national quality award for careers education, information, advice and guidance (CEIAG) in schools, colleges and work-based learning. All state-funded secondary schools are "strongly recommended" by the DfE" to work towards, achieve, and maintain this Standard.
To gain the national Quality in Careers Standard, learning providers must provide sufficient current evidence to demonstrate that they meet all the national quality assessment criteria in their overall CEIAG provision.
To achieve this award we must provide sufficient evidence showing how our overall careers provision addresses the seven national assessment and accreditation criteria below:
Providing effective leadership, management and promotion of CEIAG
Ensuring appropriate initial staff training and continuing professional development (CPD) to secure the competence required of all staff in the learning provider's CEIAG provision
Providing a planned programme of careers, employability and enterprise education in the curriculum, together with careers information and careers advice and guidance.
Securing independent and impartial careers advice and guidance for young people
Working with employers and the full range of external partners including further education, work-based learning providers and higher education to enhance and extend CEIAG provision
Involving and supporting families and carers in CEIAG provision
Monitoring, reviewing, evaluating and continuously improving provision (including measuring the impact of CEIAG on learning outcomes and learner progression
Inspiring IAG is completed in three stages. An organisation wishing to take part must progress through each stage to achieve the full award. The three stage approach makes it accessible and flexible for organisations as they can complete each stage at a suitable pace, providing they complete within a year of the previous stage. The full award is The Quality in Careers Standard (formerly known as IIAG GOLD) and IIAG is licensed to deliver this national quality award. Once this is achieved it lasts for three years, providing Annual Reviews are in place and the institution continues to meet the requirements. All current awards remain valid and new certificates will be issued to those holding the award as we move from a validated model to a Licensing model.
The award includes a self-assessment, external assessments and validation. The process helps organisations to identify areas for development as well as recognising good practice in their CEIAG provision.
Six units make up the framework of the award, each underpinned by the principles of equality, diversity and raising aspirations. Management and Leadership; Design and Delivery of CEIAG; Working with Partners; Information and Communication; Outcomes for Young People; Involving Parents/Carers.