Year 10 Work Experience 2019 – 2020
As part of Southmoor Academy's work related learning curriculum all students in Year 10 will have the opportunity to participate in work experience on Monday afternoons from 1.10pm onwards each week. It is an opportunity for students to spend some time with an employer or other organisation, allowing them to experience as far as possible the hours, working conditions and regulations they may encounter when they go to work themselves.
The dates of the work experience programme for next academic year are:
w/c Monday 4 November 2019 to w/c Monday 22 June 2020
What is work experience?
Work experience is an opportunity for students to visit a place of work and learn about a work based environment. It does not necessarily have to be connected to what you want to become but can also help inform and give vital experience when making decisions on future career choices.
How do I arrange it?
Students are encouraged to make their own arrangements to go to a particular place of work. They will need to complete the Work Placement Form and return it to school as soon as possible. Work placement forms need to be submitted at least 4 weeks before the placement start date to enable us to carry out all the necessary risk assessments, insurance and health and safety checks for the placement. If you are unable to secure a work placement before the end of term Work Placement Forms can be handed to the school's main reception at any time during the summer holidays. This will enable us to carry out the necessary checks during the school holidays.
What do I need to ask a potential employer before my placement?
You may want to ask a few questions to make the experience easier for you including:
What do I need to wear?

How long will I have for lunch?

What time will I be expected to be at work from and until?

Do I need to bring my own lunch?

Is there facilities for me to eat lunch?

Is there anything else I need to know?
Documents you will need to arrange a placement.
Work Experience Sample Phone Call to Employer
Work Discovery Week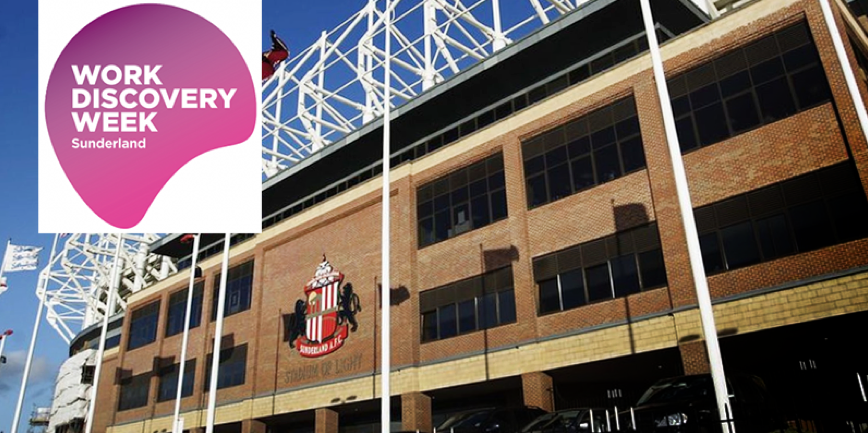 Work Discovery Week is Sunderland's annual work experience event that's become a national blueprint on how to engage young people with business, and how to encourage them to gain the skills to improve their employability.
Each year more than 1000 young people take part in a range of challenges, activities, workshops, inspirational lectures and exciting demonstrations held at the Stadium of Light and at businesses across the city.
Events can range from how to construct a racing car to how to control an 8ft high robot, and the fun activities all have a serious message, showcasing the diversity of jobs available across a wide range of sectors.
From brick-laying and welding demonstrations to high-tech challenges, more than 40 city businesses take part.
The event gives students access to some of the city's biggest employers.
Sector Days:
Our Year 10 and 11 students are able to get involved in sector days throughout the year for industries including: health, utilities, hospitality, engineering and manufacturing, retail, ICT.
Guest Speaker Days:
Students are able to attend guest speaker days throughout the year, giving them the chance to listen to motivational talks by leaders from some of the North East top businesses.
Work Discovery Sunderland is also partnered with the Industrial Cadets Scheme, which allows students taking part in Work Discovery to work towards either a bronze or silver level Industrial Cadet award.